I just ended another Dairy Fast… so do I have Dairy… figured out?
I have not consumed any pasteurized cow's milk since August 1, 2009. I do not ever plan on doing so again.  When I talk about adding dairy back or removing dairy… I'm talking about heavy cream, cheese and butter only.
As I state often, no experiment occurs in a vacuum.  All of the variables can not be controlled no matter how hard I try.  Stress, sleep, pollution,   activity and foods can all vary during experiments.
Here is a link to my first "Dairy Fast" …  there was NO question in this experiment… I was VERY Dairy intolerant.  I experienced extreme lethargy as well as intestinal discomfort, my intolerance was not in question.
Based largely on this experience I went Dairy Free last fast until December.  I added back dairy after months of being dairy free… the only difference is I took probiotics to improve my gut flora.  (adding beneficial bacteria)   For whatever the reason, I did not experience any symptoms that would hint at 'dairy intolerance'.  You can read about that experience in this post, "Diabetes Dairy and Me".
Based on the lack of intolerance signals… I went full throttle back into dairy.  Drinking heavy cream in my coffee daily and eating or cooking with butter most days.  I was eating cheese too but sporadically.
I even did this post about eating a stick of butter for breakfast for 5 days in a row! You can read the details here, "Butter a Day Keeps Diabetes at Bay".   I also did this post about eating a stick of butter before running … "click here" to read about that story.
All the while my blood sugars remain 'normal' for non-diabetics.
All the while exercising … some times too much. I've slacked off the last couple of months, walking several times a day and only exercising intensely 2-3 times a week.  From January to July … I worked out intensely 6 to 7 days a week.
In other words,  having butter and heavy cream daily and as a significant piece of my 'fuel' puzzle… was not harming me, as far as I could tell. :)
Recent Dairy Fast Results?
Today I ended a 7 Day Dairy Fast.  I re-introduced butter this morning without any signs of  intestinal intolerance.Later in the afternoon, heavy cream was re-introduced… without any intestinal intolerance.
This after eating 4 oz of butter and 8 oz of Heavy Cream.
THE ONLY ISSUE?   I've tested my blood sugar several time after eating butter and I have never had a blood sugar increase of significance before.  Until today…. after eating butter, reintroducing it to my system for the first time in 7 days… I did have a 12 mg/dl bounce.  Not a terrible bounce… but significant in my mind.
For the next couple of weeks I will test my blood sugar periodically and report back. :)
Blood Sugar Results?
Overnight Fasting Blood Sugar = 86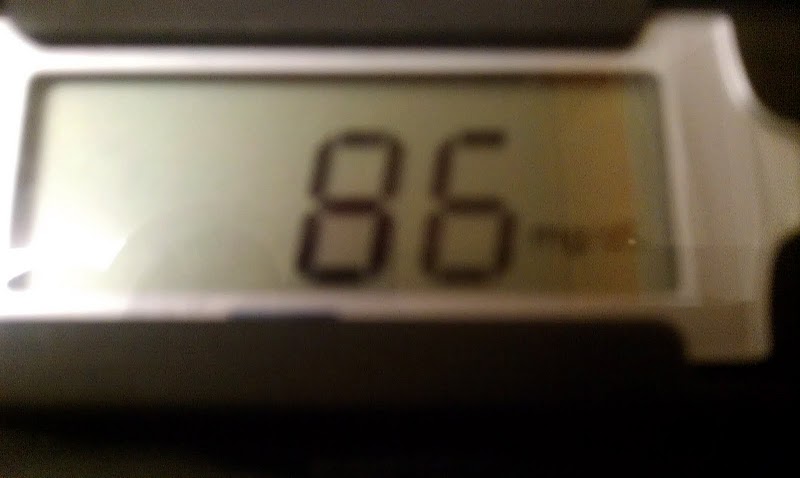 One Hour Post Butter Consumption = 98
(re-test to confirm showed 100 mg/dl)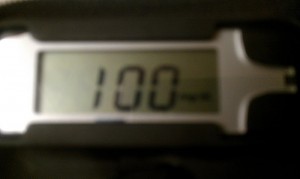 Three Hour Post Butter Consumption = 89
Summary:
I am surprised by the slight spike in blood sugar… as noted I will continue to monitor this. I have measured blood sugar NUMEROUS times after eating butter without any blood sugar increase.
I can say without hesitation that I experienced no intestinal issues at all.
The only way you will know if you are dairy intolerant is to perform a dairy fast … or two. :)