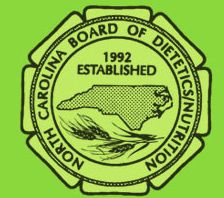 In case you did not know… This blog and I are being investigated by the NC Board of Dietitians due to egads!!! … 
I tell people to eat like I do!!!!  …without a license!!  Horrors!!! 
Here's my story if you don't know it… I'm just a formerly obese, formerly insulin and drug dependent Type 2 Diabetic… who has normal blood sugar… and I'm drug and insulin FREE!
Note 1: Every single person that 'eats like me' or similarly improves health markers… every single one.
The point? … no one is 'hurt' by following my food recipes nor the meal plan I follow.
Note 2: Here is a link to the NC Law I am violating, "GUIDELINE A_6". I still, to this day have not read it… maybe I will some day. :)
Note 3:  If you look on the emblem you see that the board was formed in 1992.  Since they were formed, obesity and diabetes has skyrocketed in the state, the nation and the world.  But yeah… don't let me hurt someone …..
Facts
Fact #1- I attended a nutritional seminar January 12, 2012.  I spoke up against the normal deceptions and falsehoods that cause diabetics harm.
Fact #2- Someone took offense to my statements, found me on the internet and reviewed my site. They then reported me to the North Carolina Board of Dietitians.
Fact #3 – I received a phone call from the director of the State Board of Dietitians. To be fair and honest… she was very nice, polite and informative.
However…. She stated that I, as a non-licensed person could provide NO dietary or nutritional advice… period.   It makes no difference if I am giving the advice away or if it's for a fee.
She also stated that having a 'diabetes menu' and or 'diabetes meal plan' was the equivalent of providing nutritional advice and was against the regulations.
Fact #4 – She stated that the full "complaint board" would review my site and provide a written review of the investigation, hopefully by the end of this month, January.  She added that even IF convicted, it would only be a misdemeanor but typically these cases end without litigation, if the person agrees to change their behaviors or websites.
Official Investigation Review
Before reading the review note:
1) My site had a disclaimer page but it was not on the 'front page', it was in a menu. It has since been made visible on every page.
2) I agreed to take down the 'Diabetes Support" page.  It's a page few people new about, I did not 'promote it' but people could become my client and I would assist them doing what I had done, for a fee.  My earnings were meager and I left the link up there just in case someone wanted my assistance.
As many of you know… I provide much more support… absolutely free. :)
I mention all this because you will see a reference in the review document (below) that it was not taken down.  I removed it from the menu and in my error, I thought that was enough but the 'link' was still live.  Someone would have had to know the full web address of the link to access it… and trust me, I was not earning enough money to even pay for site maintenance… it's not a big deal to remove.
So … without further delay … here is the official investigation review link.  ( Website_Review_Cooksey_Jan._2012)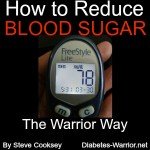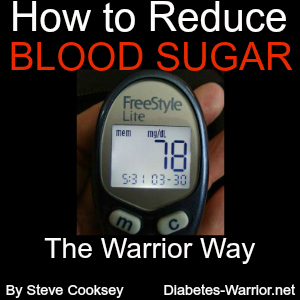 ==============
I recently published my first book, "How to Reduce Blood Sugar".  It shows people how to eat to reduce blood sugars and it tells them why.
This book applies not 'just' to diabetics… millions have elevated blood sugars.  According to the Medical Industry approximately 10 million diabetics are un-diagnosed.  Read my book and find out what to do!
Click on the button below, you will be given instant access to download the book once payment has been received.
Invest a few dollars on your health and let's get BUSY!