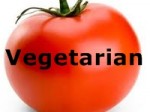 This is the intial entry in a new category of posts called, "Diabetes Questions".
Periodically I will select questions and answer them via a post.
Rest assured, anonymity will be preserved.
Below is an email I received and the questions or statements were addresssed 'in line'.   I have quoted my comments.
======================== > Hello . . . → Read More: Vegetarian & Diabetes Question