This post will be discussing the "contributions"  BigPharma paid the American Diabetes Association…  $19 million in 2008. That's the last year I can find the data.   New friends may not be aware of this… if not YOU SHOULD BE SHOCKED.
This MUST violate some law… or at least ethical practice.   Read this post and tell me you do NOT agree.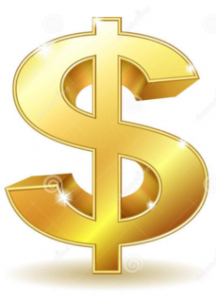 Keep in mind:
1) The American Diabetes Ass. (ADA) supports a meal plan that REQUIRES it's diabetic adherents to take increasing amounts of drugs … and insulin.
2) PepsiCo, Big Pharma, Monsanto and The Sugar Lobby all pay and raise money for the American Ass. Of Diabetes Educators (AADE). The AADE is the national organization for Certified Diabetes Educators…. which also promotes the same high carb, drug inducing meal plan.
So the next time you are eating a high carb meal from one of those high carb "diabetic friendly" cookbooks…. and eating the meal requires you to take a Diabetic Drug … or a statin or a Hypertension drug etc….
Nothing's Free
Just remember this… the company probably could charge you less if they weren't "donating" money to the American Diabetes Educators (AADE) , the American Diabetes Association (ADA), etc, etc.
So you're being charged higher prices so the drug companies (BigPharma) can afford to payoff the ADA & AADE.
Summary:
The ADA & AADE is rewarded for pushing a high carb meal plan because the meal plan:
1) Creates more diabetics.
2) Requires existing diabetics to take more drugs.
Everyone including the medical 'industry' makes out like bandits…. literally.
Everyone except diabetics and those who suffer from inflammatory diseases.
Almost forgot, here are the Drug Companies and how much they 'gave' to American Diabetes Association in 2008.
Here is the link to the actual page on the ADA website… if you do not believe me. :)
http://www.diabetes.org/assets/pdfs/2008-revenues-received-by-ada.pdf
Here is my Diabetes Warrior Info:
My Diabetes Meal Plan ( a true diabetes diet, not like most of those promoted by American Diabetes Association)